EASTER BANK HOLIDAY WEEKEND
Paisley Housing Association is closed for the Easter Bank Holiday Weekend from Thursday the 18th of April at 17:00 and will reopen on Monday the 22nd of April at 09:00.
For emergency repairs please call the office number, 0141 889 7105, and follow the telephone instructions, or contact the contractor directly.
For emergency common repairs please contact the contractors directly.
LOCAL EVENTS
26
Apr
Paisley Food and Drink Festival
Paisley Food and Drink Festival is returning on Friday 26 and Saturday 27 April – and this year will be bigger and better than ever!
NEWS
The Help to Save scheme
Savings play an important role in helping families and individuals prepare and plan for the future. Help to Save is a new government saving scheme to support working people on low incomes to build their savings.
#DontTolerateHate
Hate Crime Campaign 2019 Police Scotland has launched a new campaign this month to increase reporting of hate crimes by people working in the night time economy.
PERFORMANCE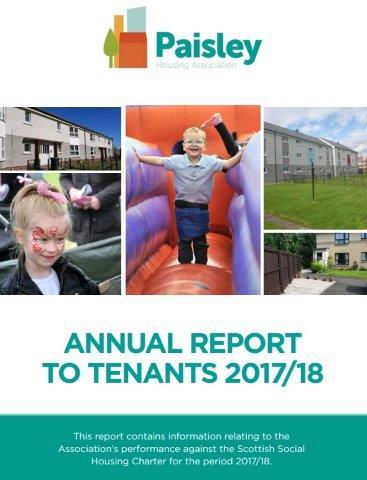 To find out how your we performed against the Scottish Social Housing Charter this year in our landlord report you can read this summary.
To see how our performance against the Scottish Social Housing Charter compares with others you can use this comparison tool provided by the Scottish Housing Regulator.