It's Mental Health Awareness Week! We're taking the opportunity to check in and remind you of the importance of taking time out for self care.
Exercise is associated with a better state of body and mind, but right now when many ways of working out aren't available, cycling is your greatest option.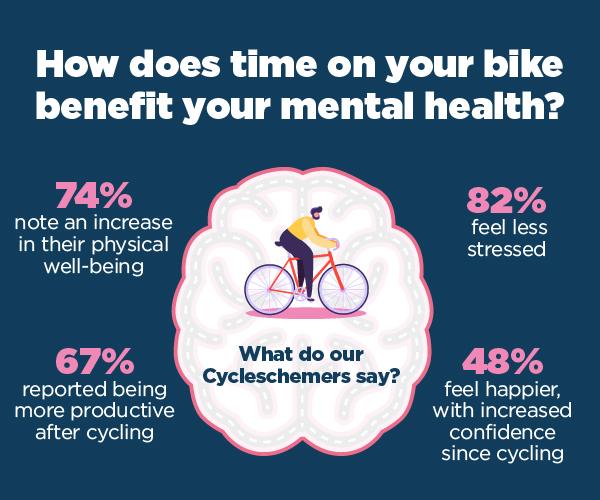 Cycling is proven to positively impact your mental health. Plus it promotes best practice social distancing and is a permitted form of daily exercise. Check out our latest blog on the recognised benefits of being on two wheels.
With everything else going on, you're probably looking after everyone else around you. Use this Mental Health Awareness Week to remind yourself that you're important too.
Click here for more information